University of Geneva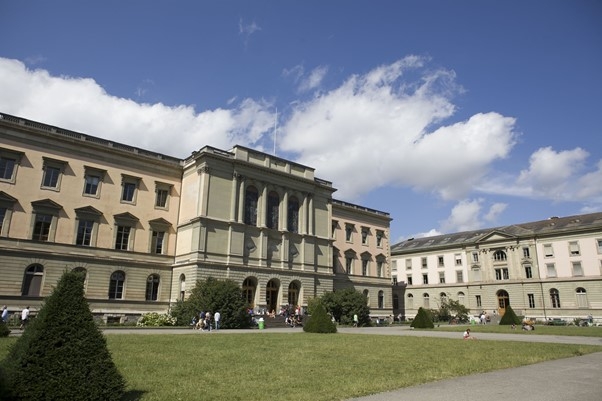 University of Geneva (UNIGE) is ranked among the best three generalist French-speaking universities and among the 100 best universities worldwide. It is Switzerland's second largest university with 17'000 students and about 4'000 researchers (including 520 professors) in 9 different faculties (Science; Medicine; Humanities; Law; Theology; Psychology and Educational Sciences; Economics/Management; Social Sciences; Translation/Interpretation). SEES, the section of Earth and Environmental Science participating in this project, is a premier swiss center for the Geosciences, with strong links with leading research institutions across Europe and partnerships with industrial, governmental and non-governmental bodies. Research at SEES covers the broad range of the Earth Sciences and Environment with an interdisciplinary approach to three priority directions in line with sustainable development goals: 1) global changes, 2) natural resources and geoenergies, and 3) natural and anthropogenic risks.
SEES core competences in fundamental earth sciences are in the fields of sedimentary geology, magmatic and volcanic geology, and geochemistry. SEES works with 55 academics, including 20 professors, and further 35 post-docs and 95 PhD students, raising an average of 10M€ of external funding every year. SEES benefits of a wide set of state-of-the-art equipment operated by technical staff, and flagship facilities for dating and tracing geological processes. The Earth Surface Dynamics group (ESD) of Sebastien Castelltort is internationally reputed for its expertise in source-to-sink analyses of sedimentary systems. The ESD has pioneered research on the interactions between solid and fluid earth processes through some of the first recognitions and quantifications of the links between surface processes and magmatism. Several projects funded by the Swiss National Science Foundation and Energy companies (TOTAL, EQUINOR) center on ancient S2S systems in the Pyrenees, the Mediterranean and Gulf of Mexico, with emphasis on sedimentary proxies of paleoclimates and extreme events.