Dragonstone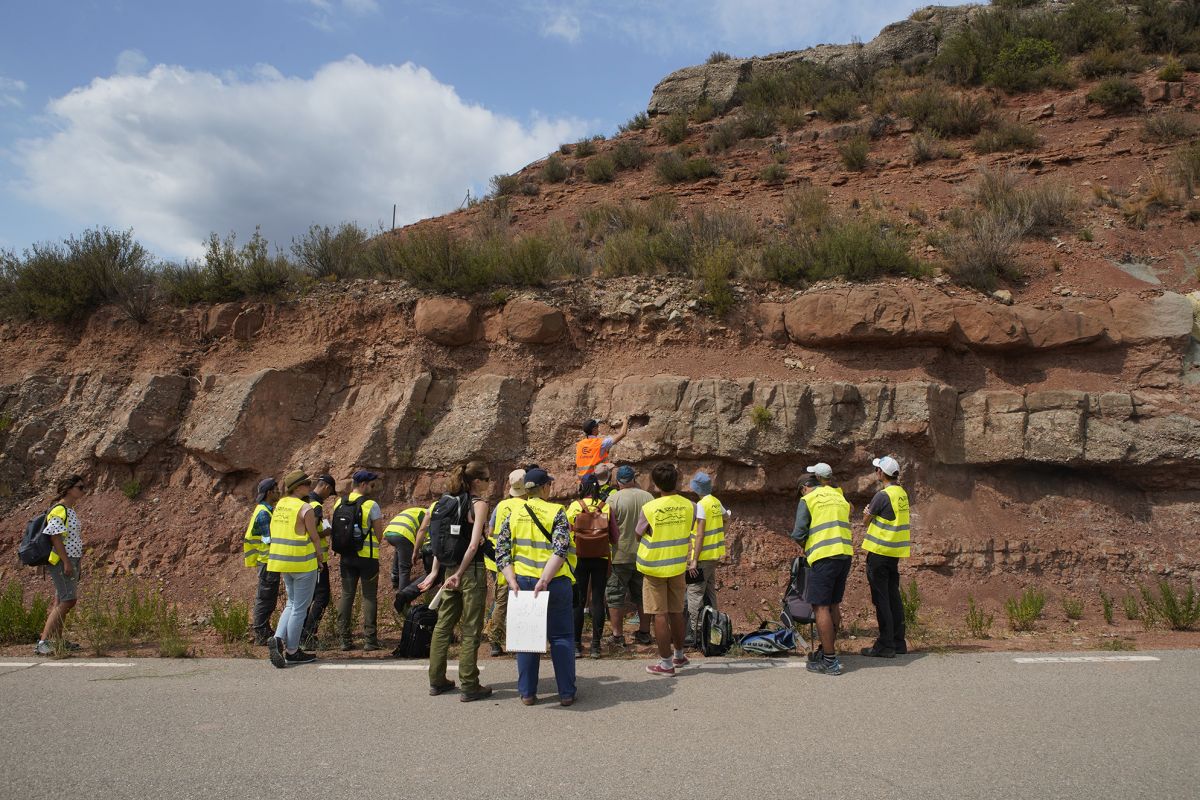 The First ITN Summer Institute titled "Dragonstone" served as the main research "kick-off" for the ESRs and built a strong group mindset between ESRs and all partners for the whole program. Due to the Covid pandemic, the training programme has been split into two training events "Dragonstone 1" and "Dragonstone 2".
Dragonstone 1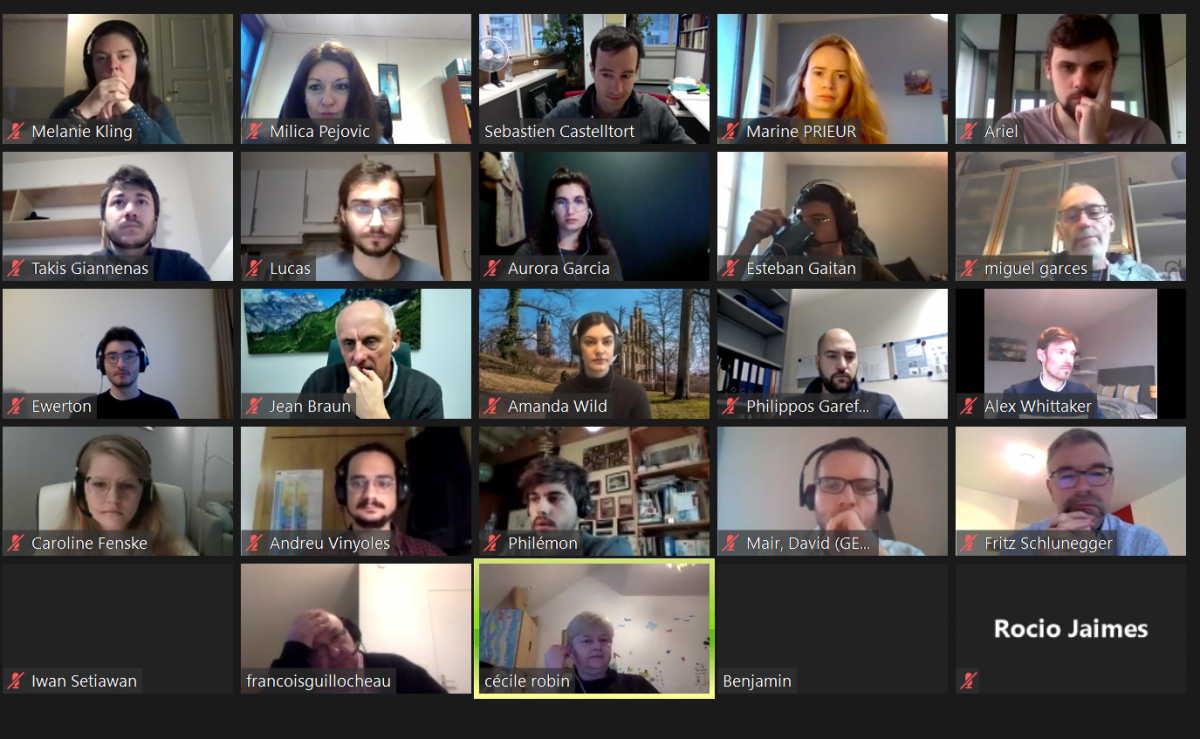 Dragonstone 1 was held online from 11 to 15 January 2021. The main organisers of the workshop were the University of Rennes 1, the University of Geneva and GFZ Potsdam. Dragonstone 1 delivered at the onset of the program the essential concepts and big picture overview of the scientific objectives and power of the S2S approach through a combination of class-room lectures, essential literature reviews, computer modeling hands-on and experiments to manipulate concepts.
Dragonstone 2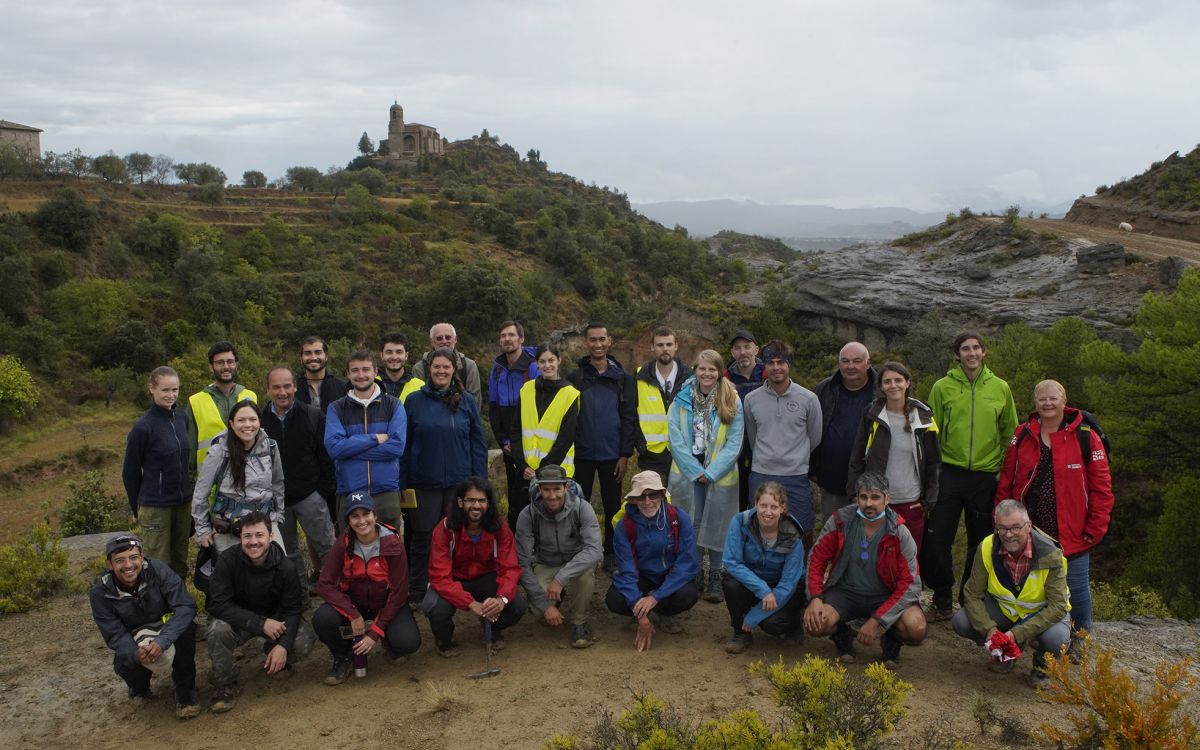 Dragonstone 2 was held in Northern Spain from 25 August to 10 September 2021. The main organisers of the workshop were the University of Geneva and the University of Rennes 1. While Dragonstone 1 had set the theoretical foundations, the focus of Dragonstone 2 was on field examples and excursions in the southern-Pyrenees in Spain: from alluvial fans of the northern Tremp basin all the way down to deep basinal turbidites of the Zumaya area, following marker timelines such as the PETM, the EECO and the MECO. These field excursions were combined with presentations by the principal investigators and the representatives of partner organisations, and the final four-day course focus on seismic geomorphology and sequence stratigraphy with a specific focus on particulate gravity flows in source-to-sink sedimentary systems.
Interactive map with videos recorded at different stops