DRAGONSTONE 2
8 Jun 2021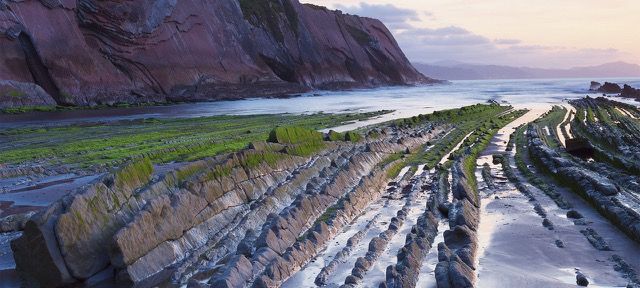 The aim of "Dragonstone 2" field work and excursion is to complement the theoretical part of the training provided by "Dragonstone 1". "Dragonstone 1" has delivered at the onset of the program the essential concepts and big picture overview of the scientific objectives and power of the S2S approach through a combination of class-room lectures, essential literature reviews, computer modeling hands-on and experiments to manipulate concepts. "Dragonstone 2" will provide the participants with a unique source-to-sink field course in exceptional exposure of the southern-Pyrenees: from alluvial fans of the northern Tremp basin all the way down to deep basinal turbidites of the Zumaya area, following marker timelines such as the PETM, the EECO and the MECO.
Preliminary Programme
Trip leaders: S. Castelltort, L. Valero, F. Guillocheau, C. Robin, J. Braun, A. Whittaker, M. Pejovic
Purpose: field expression of S2S concepts and applications
Participants:
25.08 to 27.08: all ESRs and trip leaders
28.08 to 3.09: all ESRs, trip leaders and all PIs and partners
4-9.09: all ESRs
Day 1
Wed 25.08
9 am: meeting at Barcelona airport and departure
Montserrat fan delta : introduction to S2S research questions and concepts
Coll de Comiols, overview of a piggy-back basin.
Dinner
Evening: challenges and expectations of the program (F. Guillocheau et al.)
Day 2
Thu 26.08
Tremp and Pobla de Segur basins (Llimiana, Pobla de Segur, San Sebastian)
Dinner
Evening: day summary and open discussion + functioning (reporting) of the ITN (Robin and Pejovic)
Day 3
Fri 27.08
Morning and early afternoon: Montsec and Ager basin
Evening: arrival of PIs and dinner
Tech-Lab§2 FIELD 1
Trip leaders: Castelltort, Valero, Guillocheau, Whittaker, Adatte, Pejovic
Participants: all ESRs and open to all PIs + all Partners + broader community
Purpose: Emblematic outcrops and discussions
Day 4: TREMP
Sat 28.08
Montsec / Pobla de Segur / Claret : tectonics, proximal sedimentation and signals, PETM
Day 5: TREMP-RODA
Sun 29.08
Figols / Castissent / Benabarre: early Eocene signals, shallow marine and fluvial, basin overview and modern hillslope-fluvial processes
Day 6: RODA
Mon 30.08
Isabena valley section: 40 My of signals in stratigraphy
Day 7: RODA
Tue 31.08
Roda delta (/ coll de vent): ETM2, ETM3, supply-driven sequences and tidal sedimentology
Day 8: Ainsa
Wed 01.09
Atiart / Lascorz / Olson : Canyons, submarine transport, shelf storms, fluvial sequences stratigraphy, MECO
Day 9: Ermua-Lizaragua
Thu 2.09 leave Ainsa and go to Zumaia, passing by Ermua-Lizaragua
Shelf-edge incised valley and carbonates, PETM
Bungalows Zumaia
Day 10: Zumaia - Dragonstone
Fri 3.09
Early Eocene GSSPs, PETM and Cyclostratigraphy
Day 11
Sat 4.09
ESRs retreat
Bus transfer to Bilbao for PIs and partners leaving.
Day 12
Sun 5.09
Day 13-16
Mon 6.09- Thu 9.09
TOTAL cancelled the planned workshops and visits; this part of the trip is being reorganised and further updates will follow shortly.